Dashboard Anywhere is a web portal for Chrysler automaker employees. The information and access provided to employees is your Dashboard Anywhere within the Chrysler Login Portal to access the various services offered by Chrysler.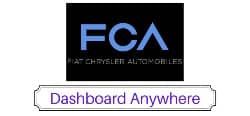 The Dashboard Anywhere solution results from a long collaboration between Chrysler and its IT solutions partner, AOS, who were able to produce this system. Employees have access to all relevant data, such as B. information about their service requests and online meeting minutes. This portal can significantly improve employees' productivity as they no longer have to leave their workplace but log in anywhere to get all the details they need for their daily work.
How to Reset the Password for Dashboard Anywhere?
We often lose or forget passwords for our online accounts. For example, if you forgot your Chrysler Dashboard Anywhere Password Helper password, follow the instructions below to recover your password quickly.
Visit the official Chrysler Employee Login website at https://fca.fyi/EmployeeCentral.
Log in using the Dashboard Anywhere login form by clicking on the Login button.
Then click, "Need help logging in? (Password helper)".
And follow the password reset instructions to set a new password for your login account anywhere in the FCA Control Panel.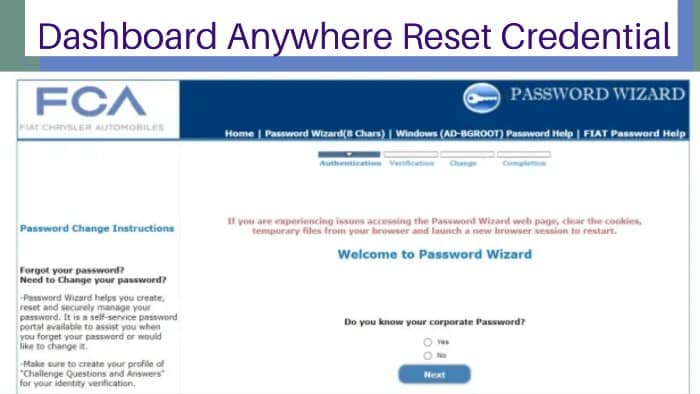 FCA Helpdesk Contact Information
If you have difficulties accessing your Dashboard Anywhere account, don't hesitate to get in touch with the FCA group Customer Service Center. Below is the contact information for the Chrysler Support Center:
Phone number:
FCA Hotline: 800-332-9978
Ask a question about benefits: 888-409-3300
Payroll: 877-827-7744
Fiat Chrysler Automobiles official website: https://careers.fcagroup.com/
Dashboard Anywhere Login Official website: https://fca.fyi/EmployeeCentral
Employees can access their personalized pages from anywhere in the world using any computer, laptop, or tablet with an Internet connection. To access data, you do not need to install any software, but it's not that easy to find all the information you need.